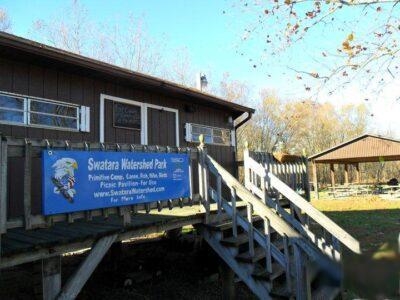 The Swatara Watershed Park is a 33.69-acre parcel along the Swatara Creek at 1929 Blacks Bridge Road, Annville (East Hanover Township, Lebanon County PA).  The park is open year round to the public from sunrise to sunset. The gates are open during the camping season which runs from May 1 – Oct 31. The park is open to foot traffic, with parking at the gate the rest of the year.
There is no trash service at the park, all trash must be carried out.
No firearms may be discharged in the park at any time.
Camping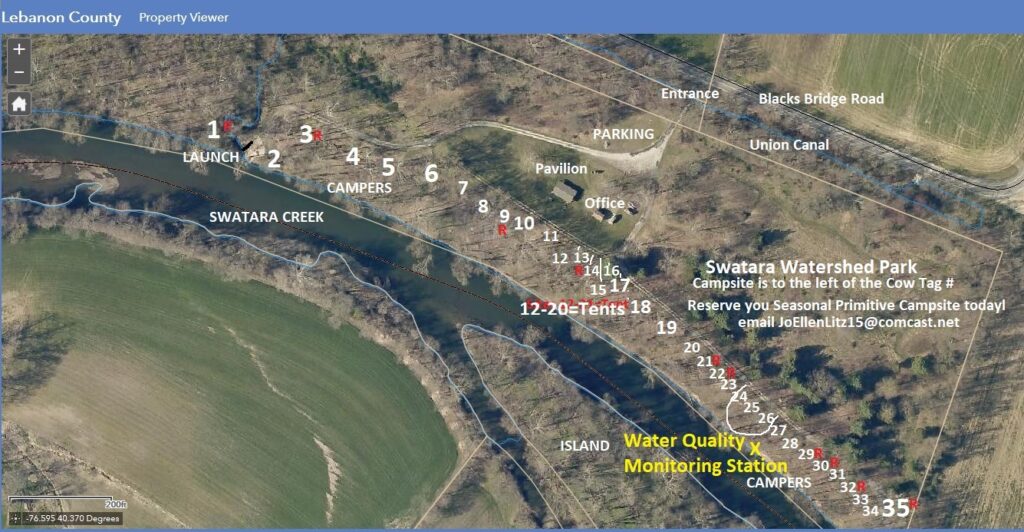 There are 35 primitive camp sites available, all along the creek. Some sites can accommodate RVs or tents, while others are for tenting only. Sites can be rented, daily, weekly or for the season. There are no hookups at the sites. A porta john is available for public use and there is drinking water available at the pavilion and office. A rinse sink is located at the back of the office.
Please read the Notice to Campers for more information on renting a site.
Pavilion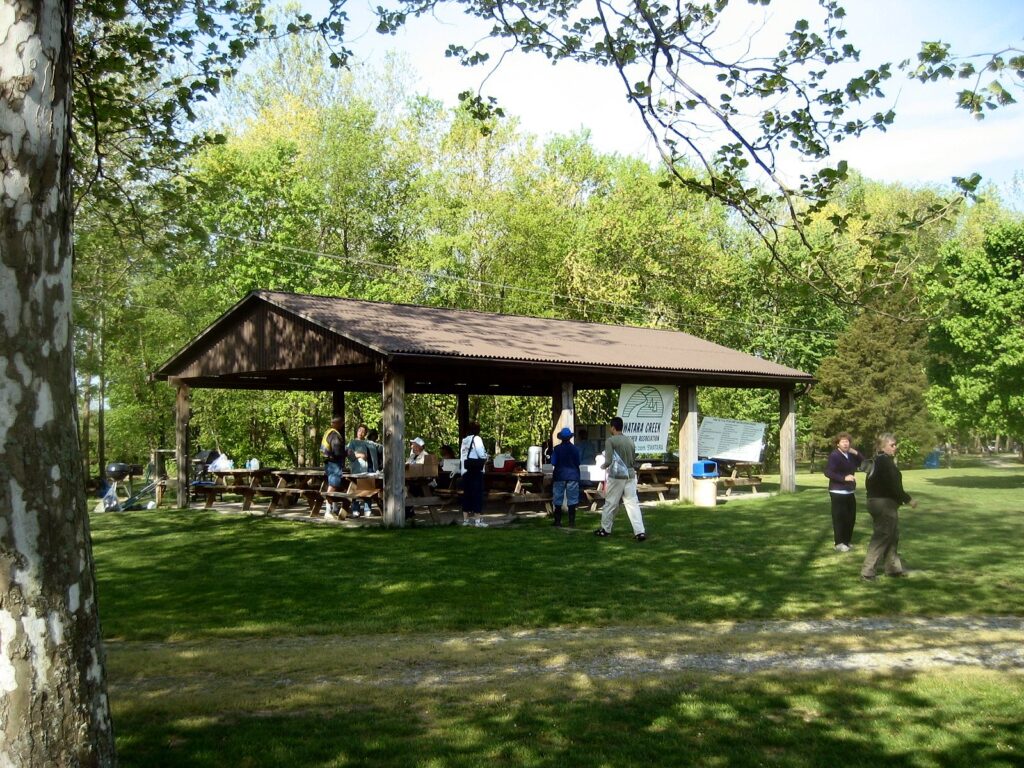 A 960 Sq Ft Pavilion with 10 picnic tables, electric, water and charcoal grills. It is available for rental throughout the season. Contact us to reserve the pavilion for your event.
Fishing
The park features 3341 feet of Swatara Creek frontage. A 15 ft. corridor along the creek is designated for public fishing. A PA fishing license is required per PA Fish and Boat guidelines. Tree tubes are present along the length of the stream to reinforce the existing riparian buffer. Tree tubes are not to be removed or destroyed.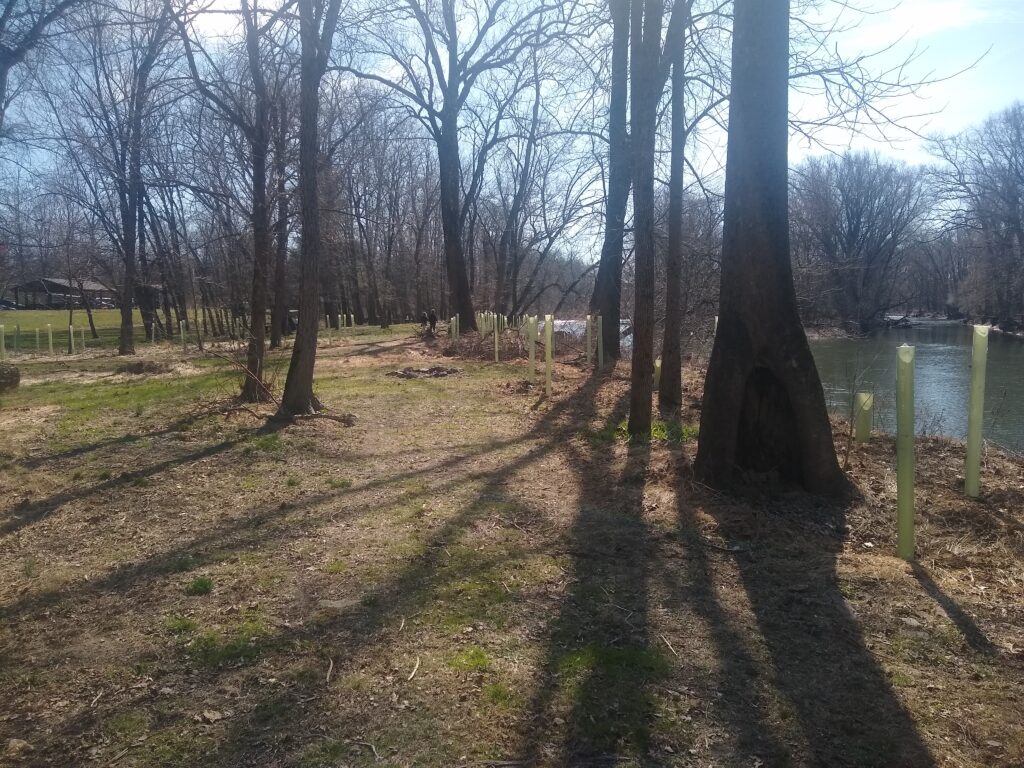 Boat Access
Because we start or end our sojourn and river cleanup at this site each year, SWA considers this site an essential hub in the wheel of the Swatara Water Trail, which is recognized by both PA and the nation, and connects to the Captain John Smith Water Trail. Creek access is available to the right after entering the park. There is a concrete ramp and EZ Dock for launching paddle craft. Vehicles must be returned to the lot by the entrance after unloading.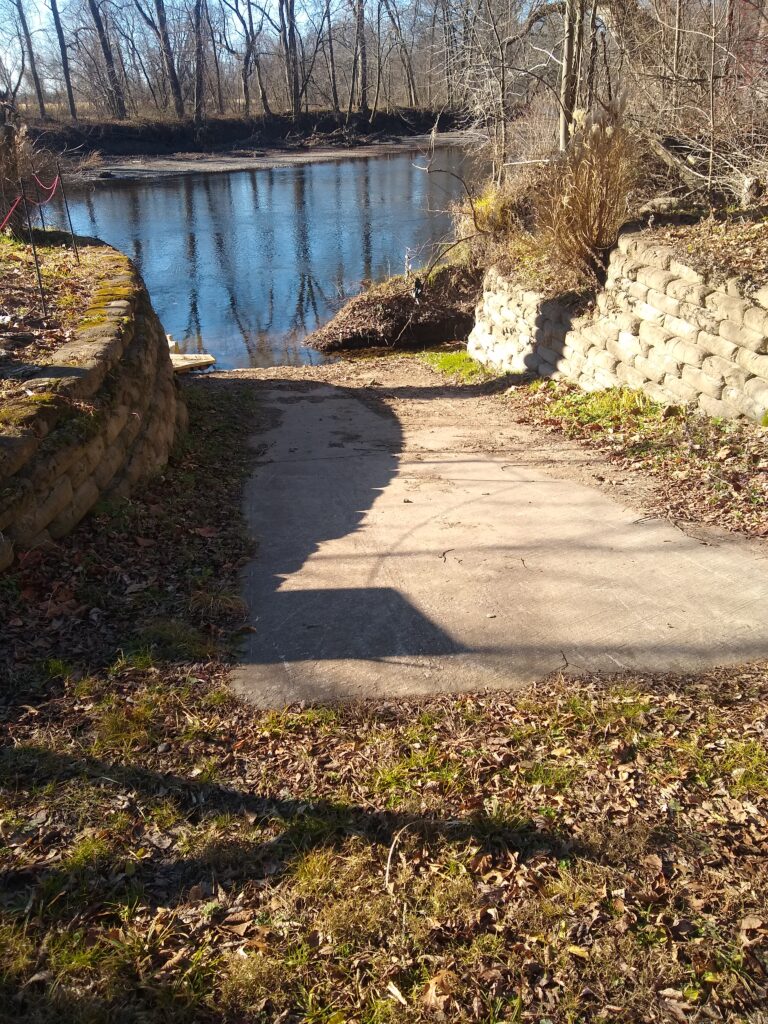 Walking Trail
There is a mowed walking trail and gravel roads throughout the park that provide year round recreation opportunities.
A long-term goal is to become part of an inter-county trail system that could link to the proposed north-south rail-trail and east-west rail-trail linking Berks, Dauphin, Lebanon, and Schuylkill counties. The trails are open to the public from sunrise to sunset.
Flooding at the Park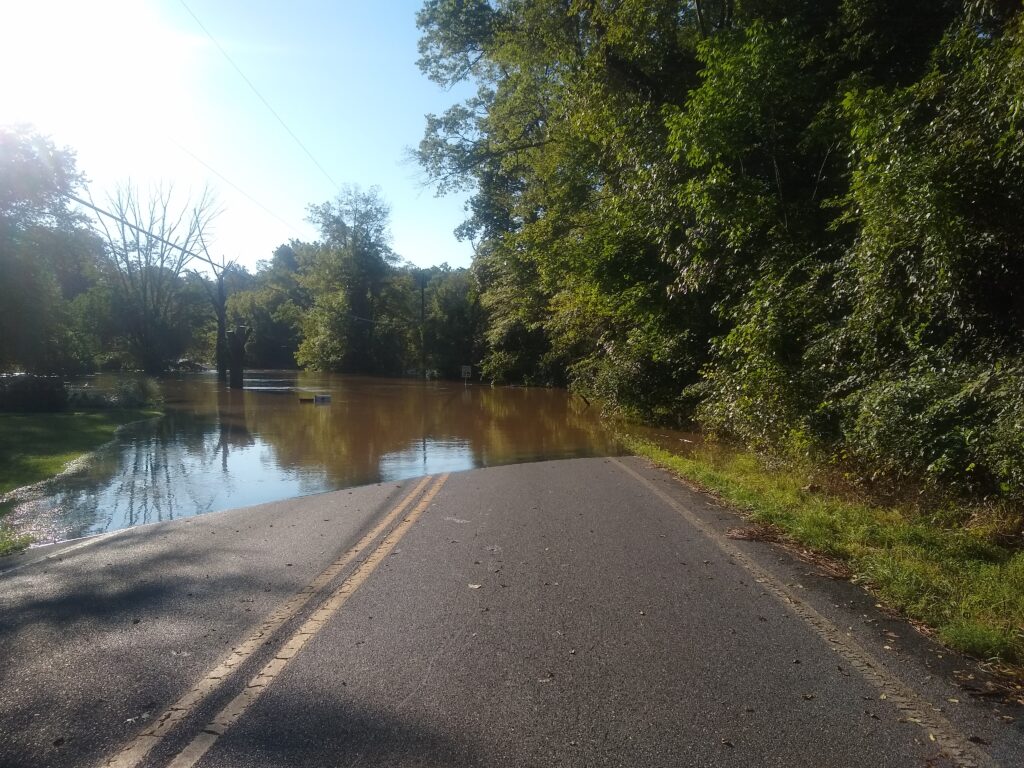 Extremely heavy rains, such as those experienced during tropical storms, periodically cause the creek to overflow its banks. All camping gear must be removed from sites when flooding is predicted.
Creek Level at
Harper's Tavern
Park Impact
5.5 ft
Roadway to Site 1 is inaccessible, mostly flooded
7.0 ft
Boat ramp is covered to the top of the concrete
9.0 ft
Sites 1-4 and 8 are flooded
10.5 ft
All sites are flooded except sites 26-35