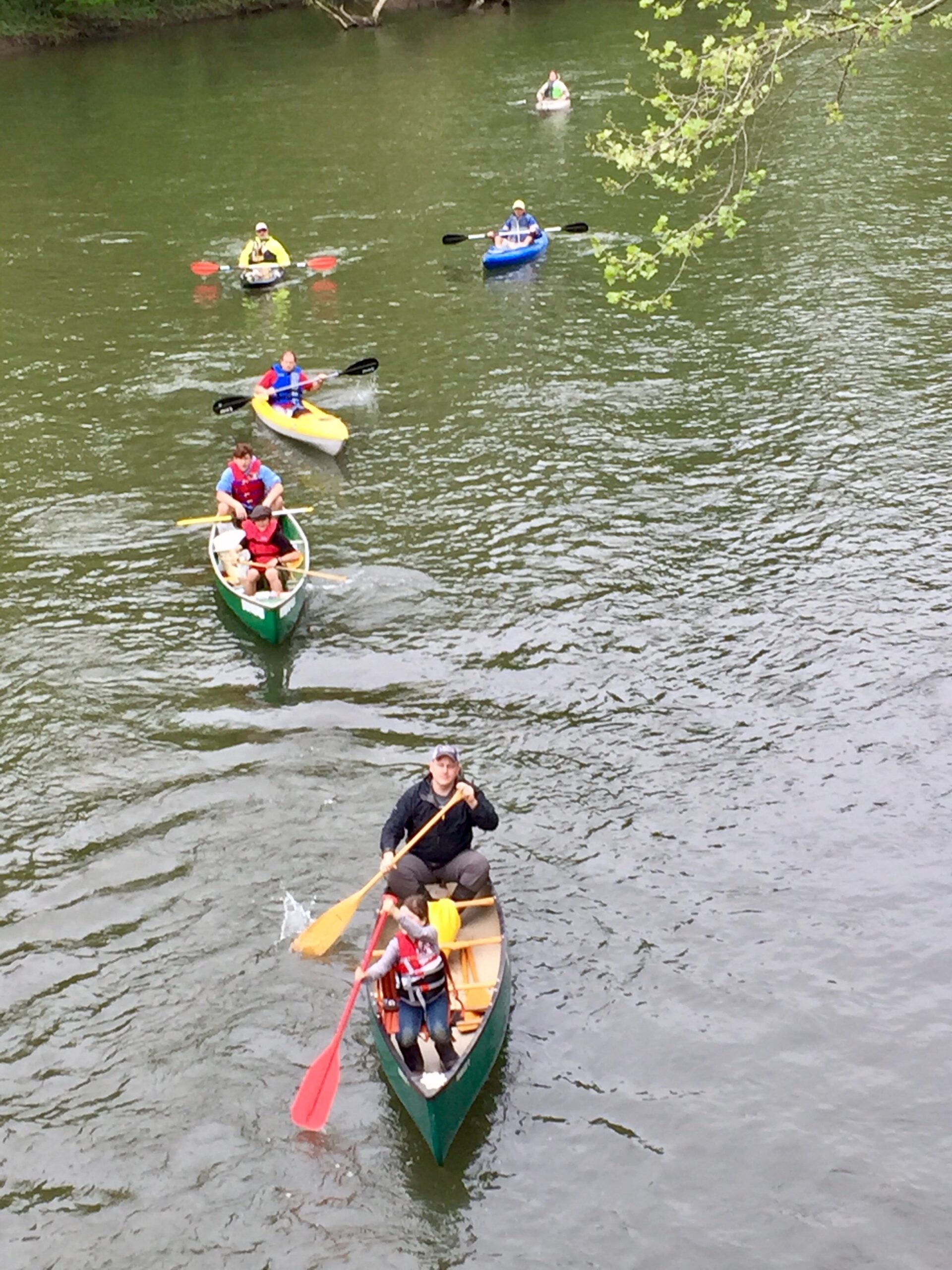 Register Now for Swatara Sojourn 2023
"Growing Our State Parks"
Our 33rd Sojourn!
About: Join the Swatara Watershed Association for a day of paddling, education and litter clean up. The Swatara Sojourn is a guided paddle and creek clean up. Breakfast and lunch are provided. There will be an educational speaker after lunch. Transportation to vehicle will be provided.
When: May 6th, 2023 9 am
Where: Launch – Swopes Valley Rd Trailhead, Swatara State Park
Turn onto Swopes Valley Rd off of Suedberg Rd, Pine Grove, PA, GPS 40.522343, -76.469334
Take Out – Lickdale Trailhead, Swatara State Park
Turn onto Monroe Valley Rd off of Rt 72, Lickdale, PA, GPS 40.465854, -76.510774
Bring your own boat (no inflatable or folding boats please, this section of creek is narrow and these craft will not fare well) or rent a kayak from Cocoa Kayak (717-756-5766 or [email protected])
Itinerary (subject to change):
Registration and Equipment drop off at Swopes Valley Trailhead
Drivers take vehicles to Lickdale Trailhead. Return to Swopes by shuttle
Enjoy breakfast
Introduction and Safety Briefing
Launch
Paddle the Swatara, view wildlife, pick up litter
Take out at Sand Siding Bridge, walk to Bordner Cabin (about 1 mile, shuttle available to cabin)
Eat lunch and listen to Presentation from DCNR about PA State Parks at Bordner Cabin
Launch and continue paddle
Take out at Lickdale Trailhead
To register, complete the online form below and submit payment on PayPal. Or print the pdf form below and mail the form with a check. Please complete one form per participant.
Sojourn Online Registration Form
Use QR code or Click Here to use PayPal (no account required)
What is the Sojourn?
The Swatara Sojourn, held since 1988, is a one or two day paddling event that covers a chosen section of the Swatara Creek. It alternates between a Northern Section of the creek, between Pine Grove to Swatara Watershed Park, and a Southern Section, between Swatara Watershed Park to Middletown. During the paddle, participants learn about the creek and conservation and clean up the creek as they go.
Sponsors
Sponsors help to keep this the most affordable Sojourn in the State of Pennsylvania. In appreciation for your support, we can add your decal to our banner. Email [email protected] for more info.

Municipal Proclamations are a great way to show your support of Clean Water, and you may point to the proclamation as education for credit on your MS4 requirements.
I paddled for 30 years straight, and each year, had a different lusty tale of adventure to share with family, friends, and the press. You could see deer, a bear, a helicopter doing search and rescue, eagles flying over head or over 100 turtles in a day. Make your own memories this year.

Jo Ellen Litz