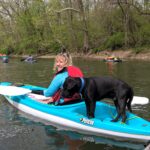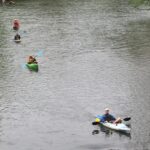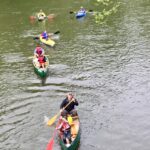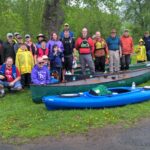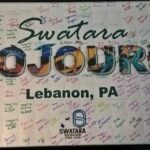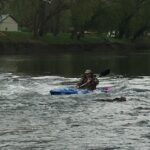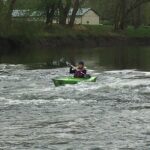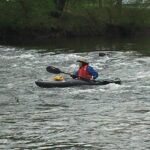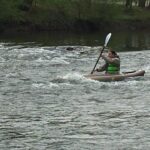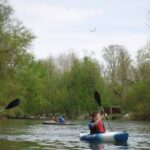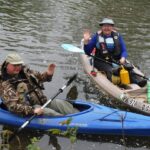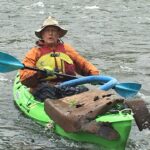 All paddlers must be pre-registered.  $35 per day per adult or $10 per day per child or student includes, food, programs, tent camping, shuttle service….
Study the Swatara Water Trail map to become familiar with the Swatara Creek.  We'll be sharing our Return on Environment Study results on the lower half of the Swatara Water Trail–30 miles over two days.  The float begins at Swatara Watershed Park, 1929 Blacks Bridge Road, Annville, Lunch is at Boat House Road Park, and camping is at HersheyPark Campground.  Sunday we start at HersheyPark Campground, lunch at Schiavoni Park, and end the day at the Fish and Boat launch, Union Street, in Middletown by the Susquehanna River and TMI.
Sponsors help to keep this the most affordable Sojourn in the State of Pennsylvania.  In appreciation for your support, we can add your decal to our banner.  See details under business sponsor below.
Who wants to get hung up on rocks or a sandbar?  Not me.  There are practical tips to read the river.  Read the attachment.
Using one of SWAs canoes, please have the contract filled in and ready to go the morning of the Sojourn.
Learn some practical advice and safety tips to communicate with other paddlers.
Municipal Proclamations are a great way to show your support of Clean Water, and you may point to the proclamation as education for credit on your MS4 requirements.  Visit Swatara Water Trail on Facebook to read the proclamations.  
I paddled for 30 years straight, and each year, had a different lusty tale of adventure to share with family, friends, and the press. You could see deer, a bear, a helicopter doing search and rescue, eagles flying over head or over 100 turtles in a day. Make your own memories this year.