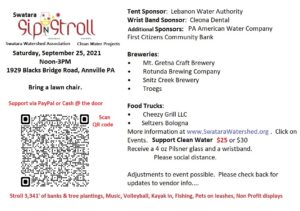 Get Out doors at the Swatara Sip N Stroll in September.  Register your brewery, winery, food truck, craft tent, or nonprofit.  Email Jo Ellen for a pdf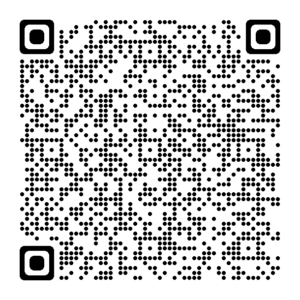 Tent Sponsor

Lebanon

Water Authority

Wristband Sponsor

Cleona Dental
Other Sponsors:
Pennsylvania American Water Company
First Citizens Community Bank
Breweries

Gretna Craft Brewery
Rotunda Brewing Company
Snitz Creek Brewery

Troegs Brewery

Food Trucks

Cheezy Grill LLC
Seltzers Bologna
The popular Swatara Food and Brew affords the entire community an opportunity to support Clean Water by eating out at a local pub, coffee house, or restaurant serving Cajun Catfish, Snapper Soup, Swattie Fries, Muddy River, Salmon, Swattie Biscotti, Swatara Divide, and other feature dishes and drinks. Be sure to check back often for updates. Additional sponsors welcome. Give us a shout, and we'll stop by your facility to explain the fundraising event. Proceeds are used to maintain the Swatara Water Trail access points, Bordner Cabin, Swatara Watershed Park…
Swatara Watershed Association Board meetings are held the first Wednesday of each month at 9:30AM.   Location may vary for field events.